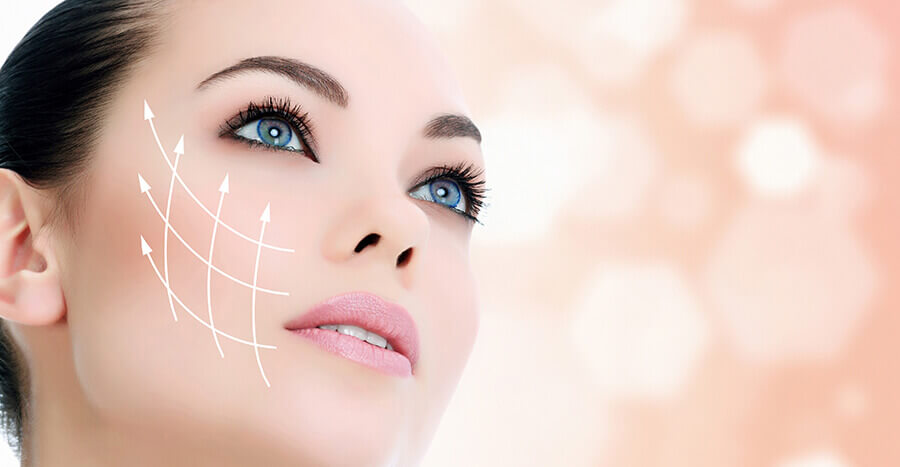 BOTOX® COSMETIC
Maintaining the youthfulness of your skin is a process not a miracle. If you have begun to notice the negative signs of aging within your complexion, you are not alone. As our skin continues to lose hydrating properties such as collagen and elastin, it can lead to the development of complexion flaws in common problem areas of skin. Thankfully, the professionals at Mia Bella Donna MedSpa offer personalized BOTOX® treatments to help you achieve a smooth and younger-looking complexion!
What is BOTOX®?
BOTOX® is a non-invasive and FDA-approved injectable that is designed to combat fine lines and wrinkles at the root cause. Gradual loss of hydration as well as repeated facial expressions caused my muscle contractions leads to superficial lines on the surface of skin. BOTOX® is composed of a specialized ingredient known as botulinum toxin. Botulinum toxin effectively binds to the underlying muscle, instantly relaxes it, and blocks the nerve signals that cause it to contract. This is effective at temporarily smoothing the surface of skin, as well as preventing wrinkles from further worsening in the future. With this age-reversing injectable, you can reclaim younger-looking skin without the need for invasive surgery, and no required downtime.
What to Expect
During an initial consultation, a skin analysis is performed in order to develop a treatment plan the is tailored to you and your unique skin needs.
During treatment, BOTOX® us delivered beneath the surface of skin through a series of small injections. The treatment process is quick and causes minimal discomfort. Once delivered, BOTOX® works to bind to the underlying muscle while softening your complexion. Because it is non-invasive, there is no required downtime afterwards, you are free to return to your daily routine immediately following. Results from BOTOX® last a few months. However, multiple treatments are suggested in order to achieve optimal results.
Benefits
BOTOX® treatments offer many benefits and can address many areas of skin including:
Forehead wrinkles
Between the brows lines
Fine lines around the eyes
Marionette lines
Nasolabial folds
And more!
With this safe and effective injectable, you can hit the restart button on the appearance of your skin.
Before & After Results
[ngg src="galleries" ids="2″ display="pro_tile"]
Contact Us
If you are ready to reclaim a younger-looking complexion, reach out to the professionals here at Mia Bella Donna MedSpa located in Overland Park, KS to learn more about revolutionary BOTOX® treatments. Contact us today and schedule your consultation towards the complexion you desire!