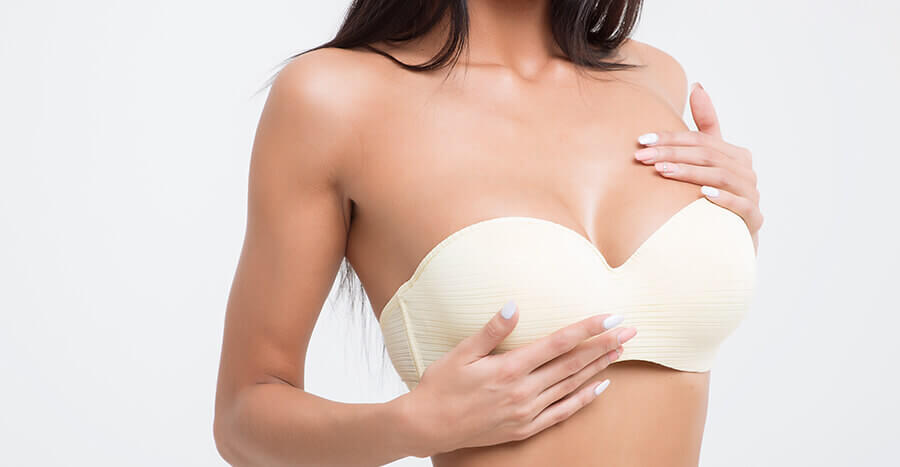 Have you started to notice that your breasts aren't as perky or youthful-looking as they used to be? A number of factors can cause this change, including pregnancy, nursing, hormonal changes, and aging. Breasts that sag lower than they used to can cause a loss of self-confidence, which is why we offer the breast lift in Kansas City. Here at Aesthetic Surgical Arts in Overland Park, we are proud to offer procedures to our patients that can help improve your self-esteem. Contact us today to learn more about the breast lift procedure or to schedule your consultation!
What is a Breast Lift?
As we mentioned above, it is natural for your breasts to start sagging as you get older and go through certain life changes. A breast lift, also known as mastopexy, is designed to physically lift your breasts and return them to their former youthful, shapely appearance. It does not increase the volume of the breasts, although you can combine a breast lift with breast augmentation if you are looking for enhanced results. The effects of aging and gravity are effectively reverse after a breast lift.
The Procedure
Mastopexy is a relatively simple procedure to explain. Our plastic surgeon will remove excess tissue that is allowing the breasts to sag. This causes the breasts to sit higher on the chest in a more youthful position. There are a few different ways our surgeon can accomplish this, which we can discuss with you at your consultation.
A good candidate for this procedure has extensive skin sagging in their breasts. You must also have realistic expectations regarding the outcome of your procedure. There are certain medications you must stop taking before you undergo a breast lift, which is something we can discuss at your consultation at Aesthetic Surgical Arts. It is recommended that you are done breastfeeding before you undergo this procedure.
Your Recovery
For the first few days after your surgery, you may experience some bruising and swelling. We may wrap your breasts with gauze or an elastic bandage, or we may give you a surgical bra to wear to hold your breasts in place. Our surgeon can give you pain medication if necessary. It is important that you wear any support bra we give you, as this bra will help facilitate healing and keep undue pressure off of your breasts.
Once you have sufficiently recovered you can come back to us to have your stitches removed. The plastic surgeon will have strategically placed your incisions so that any scarring will not be visible. At this time we can give you specific instructions so you can have a quick and easy recovery process.
Contact Us
Pretty soon you will be able to enjoy your new breasts. Having a body that you can be proud to show off is a great self-esteem booster. At Aesthetic Surgical Arts led by Dr. Camarata, our goal is to help you love the body you see in the mirror. Visit our convenient location in Overland Park, KS if you are interested in leaving more about our breast lift in Kansas City. Contact us today to schedule your consultation!