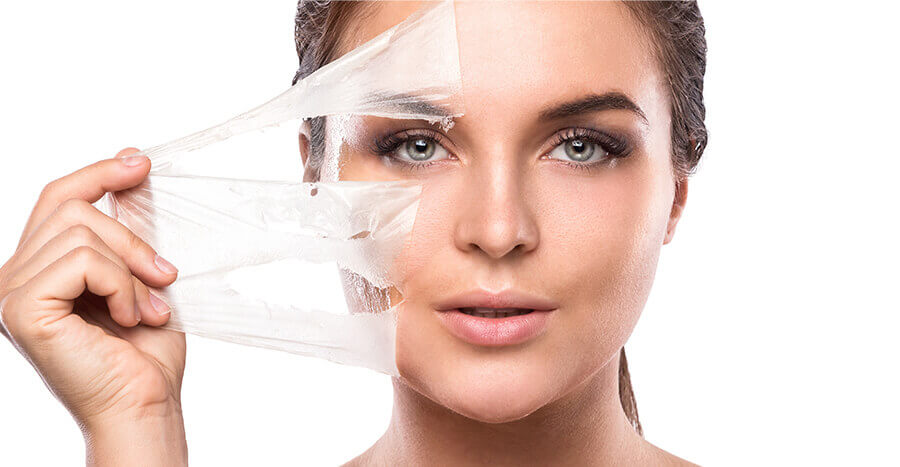 It is unfortunate that we cannot stop the hands of time. We can turn it back slightly and even slow it down when it comes to aging skin. We are fortunate to live in a time where we can age gracefully. Science has taught us much about the aging process and how to be preventative. We have learned it takes key pharmaceutical ingredients and a well regimented skin care program that consists of office treatments and home care. Chemical Peels are a highly recommended office treatment for fast, noticeable improvement in the skin. This treatment can be done at Aesthetic Surgical Arts.
Peels dramatically diminish the appearance of;
Discoloration
Sun damage
Pigmented lesions
Melasma
Acne
Pores
Mild Acne Scaring
PIH (Post Inflammatory Hyperpigmentation.)
Fine lines and Wrinkles
All of this while continuing to suppress these irregularities per good homecare and sun protection.
We offer several peel formulations, allowing our aestheticians to select the optimum treatment options for every patient. For optimal results, a series is necessary. Together we create a treatment plan based on your specific needs to achieve lasting results. Our experienced aestheticians closely monitor the progress of your changing skin to calm any anxiety about peeling.
In comparing chemical peels across the board, we apply pharmaceutical grade ingredients, formulated by chemists, scientifically studied and proven to penetrate at a cellular level for noticeable results, beyond the top layers of skin. These peels must be administered by a physician or trained skin care professional, under supervision of a physician.
What do I need to know before my Chemical Peel?
Chemical Peels cannot be performed on skin that has had extreme sun exposure. Discontinue the use of any topical prescription medications 7 days before treatment. For example; Retin-A, Retinol, Trilumen, Differin, etc.
All contraindications, pre and post care will be thoroughly discussed during your complimentary consultation. We are always available to answer any questions over the phone.
Don't forget to ask us about how you can earn rewards and money back with skin care products, Chemical Peel, Botox® Cosmetic, Juvéaderm® and Latisse® using Brilliant Distinctions®!